Enjoy the quiet. Get close to the water. Rowboat fishing is a classic activity for the soul.
Book your Charter Early
Best to contact us as soon as you can to confirm your date(s).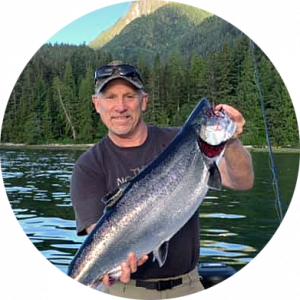 Unique to Campbell River and a tradition since 1925, Anglers try and land a 30lb plus Tyee Chinook Salmon under club rules.
14' traditional rowboat that glides through the water with minimal effort. Quality fishing tackle. August 1 – September 10.
These custom wooden boats are designed to allow one rower and two fishers.
Cost
Per Boat $250 per tide (approx 2.5 hours)
2 guests max per boat